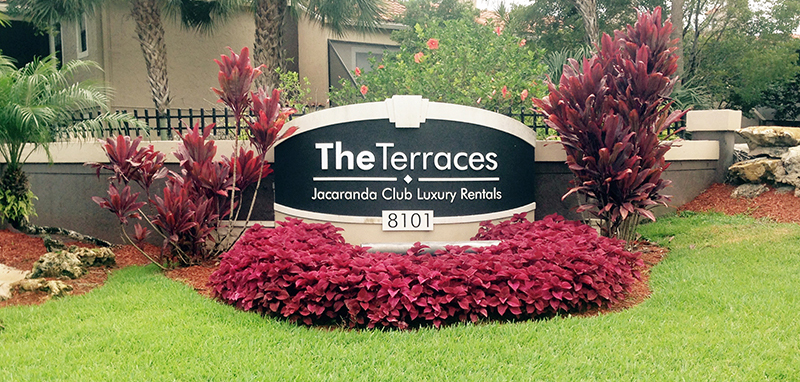 If you're thinking about an apartment at THE TERRACES, I'll make this very simple. All you need to know are 2 words. "DOG SHIT" ... It's everywhere and there's more than enough for every resident and their guests, family members, and pets to step in and enjoy. It's on the grass right in front of your apartment, on the grass in the common areas, basically everywhere!! And with summer coming, the unholy stench from the dog shit at the Terraces will really start to fill and permeate the air under the sizzling sun. Come today for your dog shit at the Terraces!!
Come live at The Terraces Plantation for luxury living!! Look at your front window to see moron trespassers like this jack-off fishing in the Terraces Plantation Lake! Wow, a luxury apartment community that allows for public fishing!! Awesome!! That commands luxury prices!!
I have to say, in all honesty, I feel completely defrauded by Greystar and The Terraces. They bill this place as a "Luxury" community with a sign out front that uses that exact word. But there is absolutely nothing luxurious about The Terraces at all. When I think of luxury living, I think of peace and quiet. I think of privacy. I think of a courteous staff. I think of valets. I think of cleanliness. I think of friendly people who don't throw trash on the ground. I think of Viking appliances in my kitchen. I certainly don't think of piles upon piles of smelly, foul, gross, dog poop everyfuckingwhere I turn. Come to the Terraces and you'll see idiots who don't even live here fishing in the lake. Fast food wrappers on the ground like crazy. The shittiest Whirlpool fridges and ovens. A moron who comes to collect the trash as he blasts profanity-laced hip-hop music on his portable radio. Dog shit, dog shit, dog shit. Nickel-and-dime crap on your monthly statement that really adds up! There are fees for everything. Sure, they may say your rent is $1500. But then there's $35 for water and $5 for pest control and $30 for trash pickup (that's right; you have to pay to be blasted to Timbuktu by rap music five nights a week). Wait, there's more! An application fee of $100, a pet fee of $500, a $2.90 administrative fee for the privilege of receiving your monthly statement in the mail even tho you didn't ask for it. Wait there's even more! Another $400 move-in fee. Every time some asswipe can think up and another fee, bam!, it appears on your bill! Can you say C-O-C-K-S-U-C-K-E-R-S?
This is the most disgusting apartment complex in all of Plantation Florida. I have to wake up almost every day to find dog excremenet on my front doorstep that I feel compelled to post this website to warn you, if you are looking for an apartment in Plantation Florida to walk around the common grounds of The Terraces and you will see piles and piles of dog shit everywhere. It's a serious health hazard that the management here simply chooses to ignore.
Good News, Anglers!!
*Public* Fishing Lake At The Terraces!!
My neighbor called the Plantation police to ask if the department would cite three trespassers on the Terraces grounds on Saturday afternoon, April 2, 2016, because after all, there are big signs all over the place that say "NO FISHING" and, of course, there's a good chance, as any law enforcement officer would attest, that the real reason these dopes are here is not to fish but to case the apartments .... But alas, Rob in the leasing office, sent the cop away, not recognizing the inherent and obvious danger in allowing trespassers onto any private residence -- let alone a "LUXURY" (wink, wink, luxury prices for ghetto living) apartment community. So if you want to live in a community that allows dirtbag kids onto the grounds to fish in your "PRIVATE" lake, come to the TERRACES PLANTATION today!!
Photo Update!! (Saturday, August 29, 2015)
I've lived at the Terraces for a little over a year now and I have to admit that the dog shit problem wasn't as bad a year ago as it is now. Both of my dogs have gotten parasitic intestinal infections because of people not cleaning up after their dogs and I've had to shell out almost $1,000 total in the last 2 months for treatments. We have talked with the leasing office about this recently and were told there's really nothing that can be done other than sending an e-mail to residents. This morning was the "shit that broke the camel's back," I guess you could say, when I was on my balcony (that looks over the large grassy area that tends to get used the most) and in the span of five minutes, two lazy fucks walk right by the bag-stand, let their dogs shit, and walk right back by the stand to go home. I was able to catch one lazy mound of man-fat actually let his small black terrier shit RIGHT NEXT TO THE BAG STAND and walk away.
Editor's Note: I just realized something important. The management here, specifically, that stupid cunt Katie Phipps, who came to my apartment to actually have my porch screen cut so she could remove my "clean up after your fucking pets" sign removed (please see video below), demonstrated by her actions, that she would rather have dog excrement all over the grounds than a sign encouraging people to pick up their dogs' shit. That shows just how out-of-whack her way of thinking is!
Video Update!! (Wednesday, August 26, 2015)
I can't believe how wonderful The Terraces is!! You have to come rent an apartment here right now! Check out this awesome pile of dog shit RIGHT in front of my apartment where my dog used to like to sun bathe! No extra charge for all of this excrement!! They include the dog poop in the rent!! I LOVE THE TERRACES and the classy residents who live there!! Dog shit all around!! Woo-hoo!!
Photo Update!! (Tuesday, July 28, 2015)
The Terraces is the absolute epitome of luxury!! Please watch this 1-minute video clip and you will fully understand what I mean!! Nothing beats dog excrement sizzling under the hot summer sun and you get more dog shit here at The Terraces than you could ever dream possible. Best yet, the flies that swarm around each and every pile of stinky dog shit come at no extra charge. Wonderful management and residents alike at The Terraces make this rental community in Plantation a veritable utopia on Earth.
Photo Update!! (Monday, July 13, 2015)
Here's a gorgeous image of one of the bigger and more beautiful piles of dog excrement you will find at The Terraces In Plantation Florida!! Again, if you are looking for a rental in Plantation, remember that there is absolutely no extra charge for all of this lovely pet waste that adorns this magnificent property!! It's included in your exorbitent rent already!! What a bargain!! Come to The Terraces to start stepping in dog feces today!!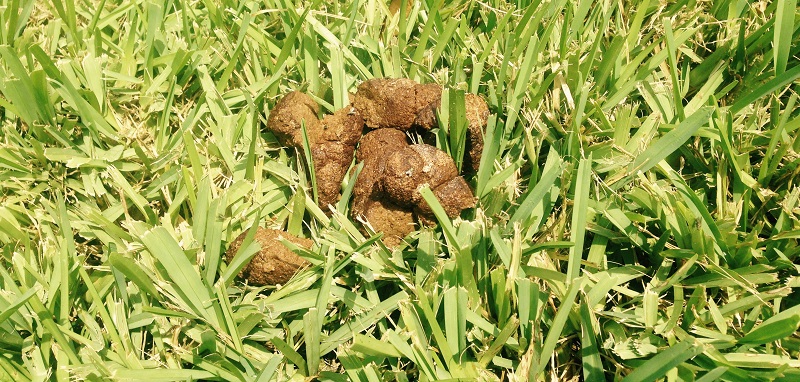 Video Update!! (Monday, June 29, 2015)
Here's a short, 2-minute video clip of some of the ultra-luxurious amenities you will find at The Terraces should you choose to make this wonderfully glamorous apartment community your next home. And they have so much class that they don't even charge you for the beer cans and bags full of garbage that festoon the grounds!! Enjoy!!
Photo Update!! (Friday, June 19, 2015)
Here is the newest, most appetizing pile of dog shit that you will be fortunate enough to step in, should you choose to make the brilliant decision of moving to The Terraces In Plantation Florida!!! Not only does this dog owner drive his hideous orange Dodge Charger about 40 mph in the Terraces parking lot, but he leaves behind such a huge piles of smelly dog shit after his dog relieves himself
RIGHT IN FRONT OF HIS OWN BUILDING (#10) NONETHELESS!!
Move to the Terraces today to find and step right in great piles of dog shit for yourself!! You won't be sorry!!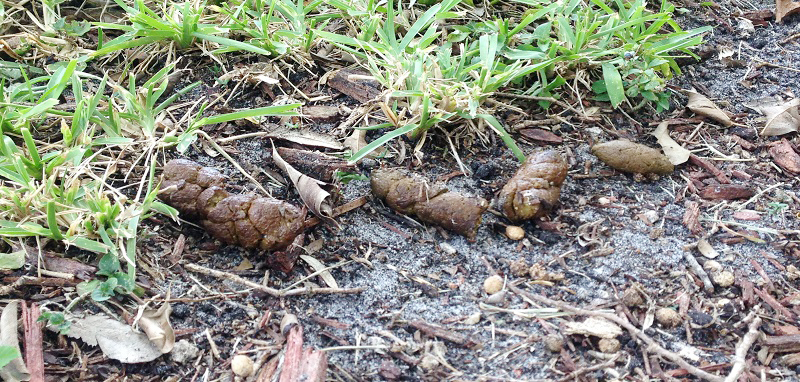 Photo Update!! (Tuesday, June 16, 2015)
This is today's photo of some more of the wonderfully exciting and welcoming sights you will see if you rent an apartment at The Terraces in Plantation Florida. This giant, juicy pile of dog shit was left on the ground near the northwest corner mailboxes at exactly 10:25 a.m. today by the woman who lives in
BUILDING #6 - APARTMENT #1426
on the ground floor. A disgusting, despicable black woman who walks a small black dog every day and every day leaves feces on the ground. Enjoy!!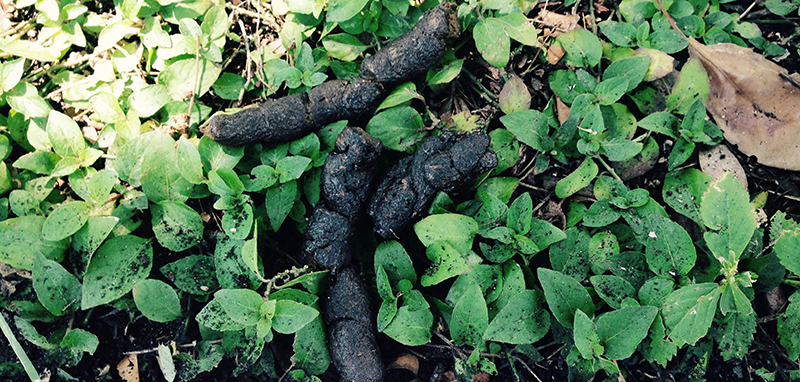 Today's Photo Update!! (Thursday, June 11, 2015)
This is isn't the greatest quality photo as it's a screen-grab from a much more damning video in our possession of a completely lawless scumbag who throws his lit cigarette butts on the ground at The Terraces every weekday morning right by his car before he drives off, creating an eye-sore and a fire hazard!! Classy residents!!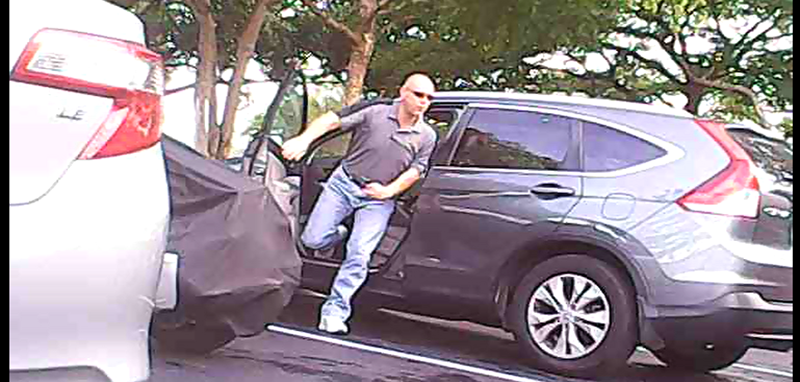 Photo Update!! (Wednesday, June 10, 2015)
This is today's photo of what you can expect to see if you come visit The Terraces in Plantation Florida for a new apartment home. Please check back tomorrow for another great image from this wonderfully maintained property in the heart of West Broward County. Doesn't this pile of dog shit look so inviting?? Don't you just want to move here today?? "Dog shit for everyone" should be the motto on the marquee out front!!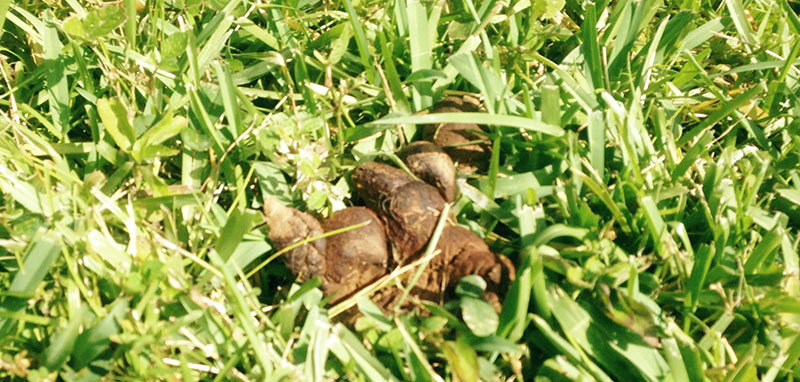 Full website coming soon, replete with photos and videos of some of the most disgusting sights you will ever see in your lifetime. For starters, check out this photo that I snapped today (Sunday, June 7, 2015). Some pudgy white asshole with a big brown dog and a small black-and-white dog, who was wearing a New York Giants Football cap on backwards, left this huge pile of dog shit right in front of my porch where my dog used to play and bask in the sun. Now he can't do that anymore because of this disgusting pile of shit.
By "disgusting pile of shit," I don't mean the feces; I mean the white trash moron who didn't clean up after his dog.
We will fill this website with actual resident reviews of The Terraces and optimize it for all of the world's search engines and we will appear on Page 1 of Google, Yahoo!, and Bing before summer's end.
Incidentally, I just gave "Rob" in the property manager's office a chance to refund my money and allow me out of my lease, to which he abruptly replied, "You ain't gettin' no refund." (Obviously, they don't hire no English majors to work here. Or people who care about cleanliness).
Move to The Terraces (previously Harbour Town until a shooting, yes, you read that correctly, a shooting took place on the grounds a few years ago and they changed the name) and this is what you will see in dozens and dozens of places all over the property - HUGE PILES OF DOG SHIT!!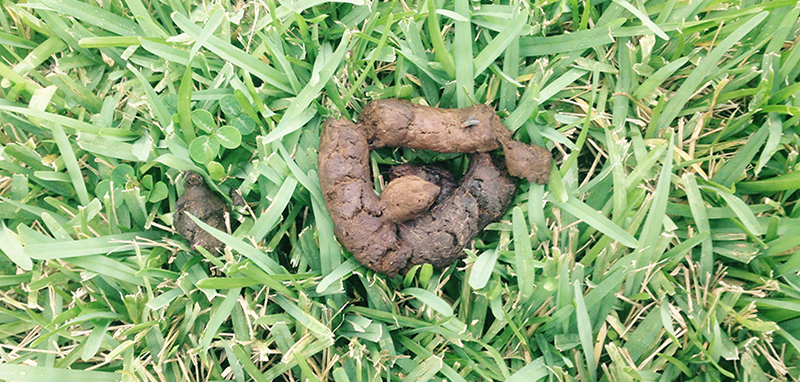 Photo Update!!
Warning: This is especially disgusting. But it's important that the unsanitary conditions at The Terraces at Plantation are publicly exposed so that people considering this place for an apartment are fairly warned and can rent elsewhere. This dead rat was laying on the sidewalk about 20 feet from my front door this morning (Monday, June 8, 2015). So, of course, if you love to be around rotting vermin, The Terraces is definitely the place for you to live!!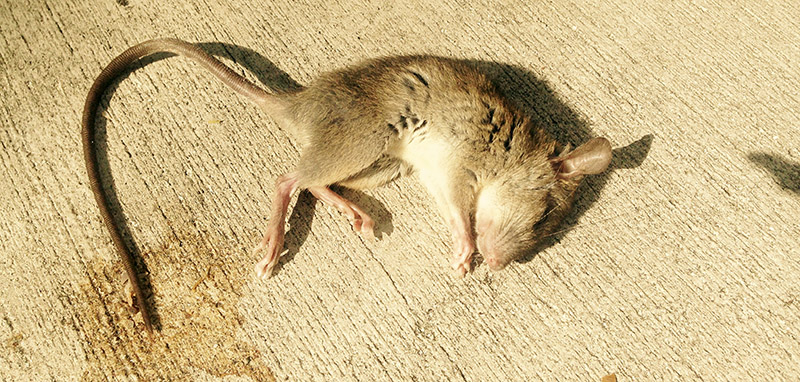 Katie Phipps - Video Update!! (Monday, June 8, 2015)
This is the most discourteous, babbling, belligerent, unintelligent, unprofessional woman with whom I've ever spoken in my entire life. "It's against the law to videotape me if I've already told you you don't have my permission." I literally cannot believe this woman said those words. Wow, is she epically stupid!! See the video for yourself. Thankfully, the Plantation Police Officer who arrived on the scene set her straight. I asked him, right in front of this ignoramus, what he would do if someone started to record him. His verbatim response was, "I'd wave for the camera!"
(Undeniably, this woman desperately needs some re-training and continuing education courses. On a much more serious note, after she said she called the police because she was in fear for her life, she proved herself either wildly delusional or as having an irrational fear of iPhones, which is all I was holding; regardless, I'd order an immediate mental health evaluation if I were her superior. And I don't mean that with any measure of flippancy or frivolity).
When this woman knocked on my front door, unexpectedly, I was under the impression she came to offer a wholehearted and conciliatory apology for the terribly difficult living conditions at The Terraces, with a promise on behalf of her staff and herself to do better. The only words she rightfully should have uttered were, "Sir, we're so sorry for the mess all around your apartment. I promise you we will do better starting immediately."
Instead, this complete intellectual weakling came with a bitchy attitude, thoroughly unbecoming of someone in a position of authority, pointing her finger at me (seriously, who does that?) and armed with a boatload of misinformation (such as "not cleaning up after your dog on the property is against the law," a point on which the Plantation Police Officer also corrected her, to which she began frantically repeating "IT IS IN DAVIE! IT IS IN DAVIE!" and "it's illegal to use profanity in public" to which I reminded her about
Cohen v. California
, not that I believe for a split-second that this raving woman ever attended a single day of law school in her life.)
Murder at The Terraces (FOR REAL)
Oh, and if you'd like to learn more about the shooting, yes, there was a shooting here recently (they changed the name to "The Terraces" after this shooting to try to avoid blowback), please feel free to watch this video!! If I'd known how dangerous it is inside this crappy-ass apartment complex, I never would have moved here. You decide for yourself if you want to live in a community where there are shooting deaths!!
******
Our first e-mails from fellow residents!!
******
"Instead of attacking the person calling out The Terraces for all of its shortcomings, management should totally focus its energy and attention on fixing problems. That would be a much smarter use of company resources."
******
"I watched the events unfold at your apartment last night. And while the sign you posted telling people to clean up their pet's waste wasn't exactly polite, Katie's actions were far, far worse. The message she's sending is that it's okay to leave poisonous and smelly feces on the ground but it's unacceptable to display an 8½x11 sign discouraging the practice. Ms. Phipps needs to find some common sense. Fast. Or her employer better find a replacement."
******
"The Terraces should not be mad at this website. This website should be applauded and looked to for guidance. The Terraces should only be mad at itself for having such gross common areas."
******
"Speaking as an experienced civil attorney, you could easily recover a substantial award, well into six-figures, from Greystar on the grounds of the property manager denying you your First Amendment rights. Very clever the way you goaded her into repeating herself. That will resonate effectively with a jury. Be sure to write down the names of those two witnesses in the video and call my office if you would like a free consult."
******
"I love how you are the one who gives her the phone number for the police!! And how she was so scared for her life that she asked for the *non*-emergency phone number!! I bet she cries wolf again one day and really gets herself into legal trouble."
******
If you would like to submit a RESIDENT REVIEW OF THE TERRACES PLANTATION (so people can see more than just the BULL-SH*T on The Terraces's website), please: e-mail us!
.